ABOUT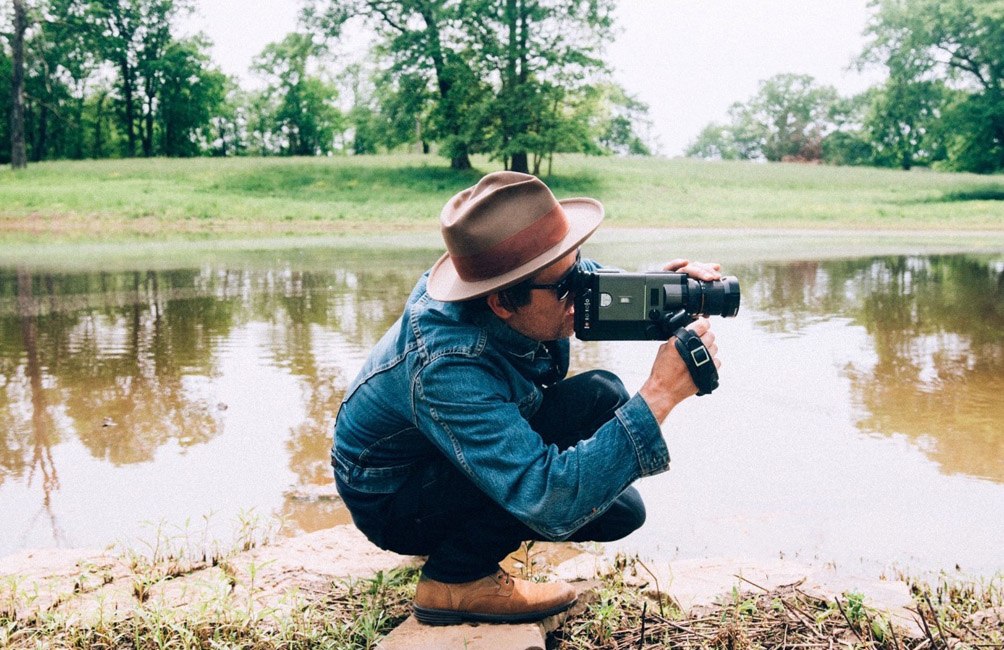 At the age of 18, Spidey moved to Los Angeles with $280 and a gas-guzzling Jeep with no roof or doors to his name. His dream of becoming a music video director was quickly realized when he commissioned his first video for multi-platinum selling artist Bone Thugs N' Harmony.
Since then, and more than two decades of honing his craft, his music videos have amassed well over a BILLION views and have garnered numerous awards from MTV, VH1, MUCH, and CMT. He has directed more than 150 music videos, and has worked with a bevy of superstar's across all genres of music such as Eminem, Duran Duran, Good Charlotte, Xzibit, Gavin DeGraw, 3 Doors Down, Shinedown and Cyprus Hill, to name a few. "I was very much a part of the MTV generation. Never did I imagine I would actually end up creating music videos for the next generation of young filmmakers to be inspired by."
As impressive a background it is, Spidey would rather talk about today and what he is doing tomorrow than dig up his past; it's apparent that he doesn't find yesterday nearly as exciting as what's to come. For Spidey, directing music videos has steered him full circle, to his initial love of music photography. "Photography is a more immediate and tangible art form to me," he says. Needing a change of scenery and a fresh spark of inspiration, he moved to Nashville.
These days, Spidey photographs and directs some of the biggest names in country music, from the likes of Morgan Wallen, Jason Aldean, Luke Bryan, Florida Georgia Line, Thomas Rhett, Jake Owen, Lee Brice, Hardy and Kip Moore. In addition, Spidey lends his eye to top advertising brands such as RAM, Jeep, Chevrolet, Toyota, Ford, Bud Light, Home Depot, and John Deere.

Perhaps more notably, is Spidey's ongoing collaboration with the artist Yelawolf. Spidey has helmed 14 official music videos and photographed three album packages for Yelawolf during the past eight years of their partnership. "As an image maker, Yelawolf is a dream artist to have in front of your lens... Just point the camera in his direction and you have instant gold. Wolf's complete trust in my vision means everything to me. It pushes me to go outside of my comfort zone, which I'm thankful for. It's in those unfamiliar territories, I find myself creating my favorite and most memorable work."
"It's all about building trust, to be in the inner circle," Spidey says. "The visual tone isn't as interesting to me when it's shot from the outside looking in but rather to feel like the camera is inside the moment. That's what I want people to see and what the fans want to see." He reveals the most rewarding feedback he could receive as an artist is for others to want to show off a photo he took by hanging it in their home or studio. "Photography is very personal to me. I want my pictures to be equally personal to the artists I photograph."
When it comes to capturing those unique moments, he says, perhaps the trick is something akin to a familiar sports reference, called "watching off the puck." "That was something my father always told me," he says. "During a hockey game, everyone is busy following the puck, but it's the other stuff going on—the taunting, the fights, the illegal slams—that's the exciting stuff."
Needless to say, that advice is the driving force to what makes Spidey's photography art. He is mastering the art of finding those off-the-puck moments with the artists he captures, and everyone around him is enjoying the backstage pass.